Overcome Matters
Construction Issues management: How to do it right
Thursday , June 01, 2023
4 minutes read

Managing issues by spreadsheet, email, or physical document makes it difficult to maintain up-to-date information, and it takes time to centralize everything before the meeting. In addition, it will create so many problems because the managers and all stakeholders need help to track updates of issues and identify which topics have been addressed, which are overdue, and which require confirmation.
So, how to solve these problems in the construction industry and improve project document management productivity? Let's read below!
1. Challenges in construction when managing Issues by the traditional method
1.1 Lacking standardization of agenda and minutes of meeting
When there are numerous stakeholders and a multitude of issues to be addressed in a meeting, the absence of standardized formats and structures for agendas and minutes of meetings (MOM) can create obstacles in tracking issues and effectively conveying the discussions and decisions that take place. Standardization plays a vital role in ensuring consistency, clarity, and thoroughness when documenting meeting proceedings.
1.2 It Takes time to centralize all things before the meeting
Prior to a meeting, individuals encounter the challenge of remembering and retrieving information from multiple sources in order to prepare the agenda. This information may be stored across various folders on a computer, shared drives, email attachments, or even in physical format. Consequently, the process of locating and consolidating all the relevant information becomes time-consuming and laborious. Moreover, this can result in the omission of important items from the agenda.
1.3 Difficult to maintain up-to-date information of Issue
Managing issues by spreadsheet, email, or physical document makes it difficult to maintain up-to-date information, and it takes time to centralize everything before the meeting. Especially when there is no efficient system in place to track and manage data from reports, this can lead to various issues and hinder the smooth functioning of the meeting.
By utilizing previous meeting minutes as the basis for the current agenda, it can be easier to adopt that the information and pertinent data is incorporated into the decision-making process. However, this approach can also have drawbacks as it may involve relying on outdated information, which can lead to inaccurate analysis and potentially flawed strategies.
1.4 Struggle to identify which issues' status
Team members may struggle to identify the status of different issues, which can be a common challenge. However, this lack of clarity can lead to confusion, delays, and missed opportunities for resolution.
One of the main difficulties is determining which issues have been addressed, which are overdue, and require confirmation. With a proper tracking system, it becomes easier to keep track of the progress made on each issue. As a result, more visibility may be needed into which problems have been successfully resolved, leading to redundant efforts or missed opportunities to move forward.
2. How to manage construction Issue more effectively
2.1 Centralize data
As you evaluate your current systems, consolidate all existing issues into a centralized repository. This will guarantee that stakeholders have easy access to these documents and can utilize them efficiently as they progress through their timelines.
By leveraging an online tool, your team can streamline the process of preparing the meeting agenda, reducing the time spent on administrative tasks. This allows them to allocate more time towards project work and focus on critical tasks, optimizing their productivity.
2.2 Assign set duties and responsibilities
To ensure effective issue management, it is crucial to assign specific duties and responsibilities. Since each assignee is distinct, it is important to determine the most suitable approach for the project. Consider using the following questions as a guideline:
How should updates and changes be managed?
Who should be notified about the issue?
What permissions and access levels should be granted for the issue?
Who needs to review the issue, and who is responsible for resolving it?
2.3 Use Issue management tools
When enhancing your issue management system, there are various approaches to consider. The choice of software will shape your system and workflow. To establish a robust issue management system, opt for a tool that offers the following features:
Centralized access to information
Notification generation and update tracking
Collaboration options to facilitate better communication
2.4 Continuously optimize the issue management process
Instead of rigidly sticking to your original processes, strive to continually improve your solution. Regularly assess your issue management system, particularly as your organization grows in terms of staff and projects.
Additionally, incorporate feedback from your project team to foster positive communication and relationships. By valuing everyone's input and leveraging diverse perspectives, you can find the best solutions for your organization.
3. Applying AECIS to manage issue better
3.1 SLP Park Xuyen A Project
SLP Park Xuyen A is an industrial warehouse in Xuyen A IP, Duc Hoa District, Long An Province, Vietnam. SLP, a leading industrial and logistics infrastructure operator and developer in Southeast Asia will develop the project. This construction lands on an area of 10.6 ha with an initial total GFA of ~93,438㎡ (double and single story). The project includes three factories, and office buildings, together with infrastructure and ancillary facilities, commenced in the middle of December 2021.
Due to the extensive scale of this project, employing traditional methods such as spreadsheets, email, or physical documents can present significant challenges. These challenges include the need for managers and contractors to navigate numerous relevant issue with various versions. Additionally, it can be time-consuming to centralize all necessary materials before meetings, and team members may face challenges in identifying which issues have been addressed, which are overdue, and which require confirmation
SLP Park Xuyen A Project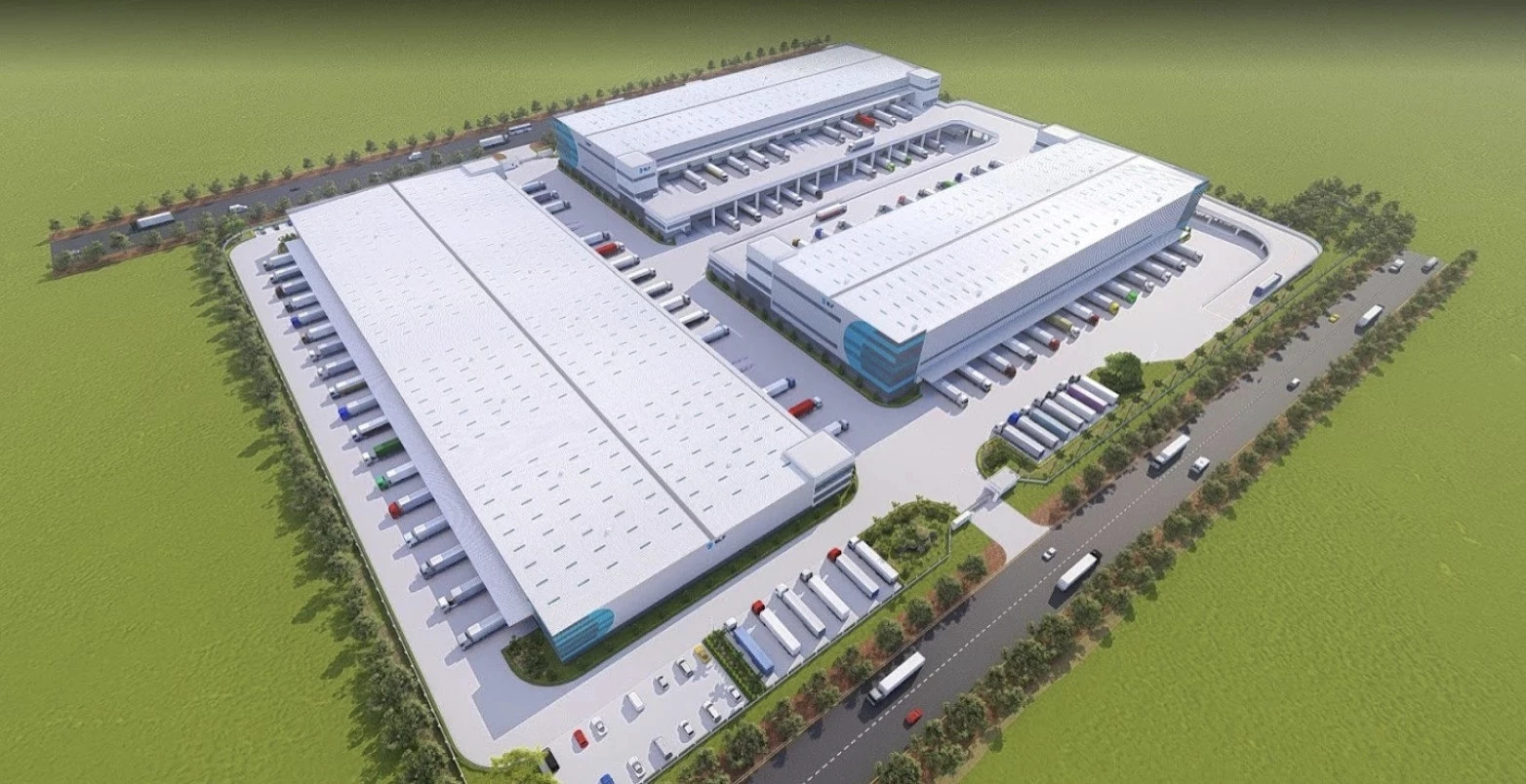 3.2 What solutions AECIS brings to SLP Park Xuyen A Project
Via the Issue module, AECIS provides pre-designed templates for creating meeting agendas and MOM. These templates streamline the process and ensure consistency across different meetings. In addition, by using a standardized format, participants can easily navigate through the agenda and MOM sections, making it more efficient to locate specific information.
The issues are displayed with clear and distinct colors to represent different statuses of issues; for example, differentiate the original issue (black text) and the updated version (green text). This visual distinction makes it easier for stakeholders to identify modifications and ensures everyone works with the most recent information.
AECIS platform also helps to categorize issues based on their types, such as safety, quality, or schedule. This categorization enables the efficient organization and prioritization of issues, ensuring that the most critical matters receive immediate attention. For example, Health, Safety, and Environment (HSE) issues can be assigned the highest priority to emphasize their significance and promote a strong safety culture on the construction site.
START YOUR FREE TRIAL TODAY
- No software to install and no credit card is required!
- With your 14-day free trial, you can get guided experiences with two features of our platform.
4. Conclusion
By providing these valuable features, AECIS enhances communication, collaboration, and issue management processes more effectively, contributing to a more organized and productive construction project and improving overall project outcomes. Let's try it now!
Get notification
when we update the latest article?